Now that you've completed the basic setup of the project, you're ready to add Milestones and Tasks to it. In this article we'll discuss how to do so.
Adding a Milestone
To start with, you'll need to add your first Milestone by clicking the Add Milestone button in the Milestones & Tasks metabox.
You'll now be presented with a modal window to enter information on the milestone. You should enter a Title, Start/End dates and the cost of this overall milestone.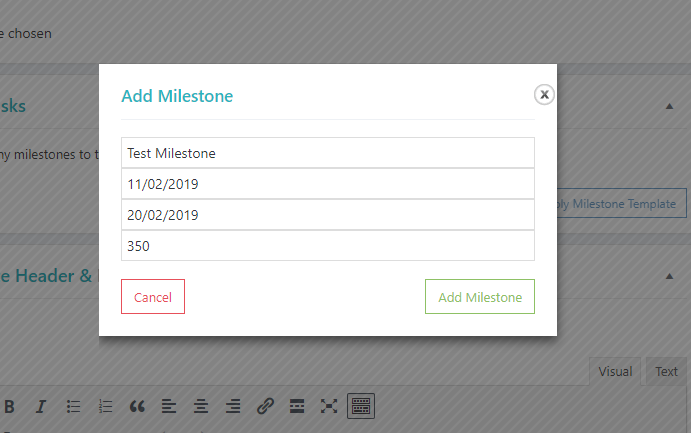 Once you're done, Click Add Milestone and the Milestone will be added to the project, ready to attach tasks to it.